About the Artist
LuckiiArts studio has been closed for some time now due to family medical issues. I'm sad to say that my Mom had a long fight with cancer that we lost. I am planning on re-openning my shop in a bit, but our family is taking care of all the details now and trying to get back into daily life again. I am listing only my curently made and ready to ship items for now. Covid 19 messing with the world, the USPS future seems to be up in the air too...so lots of things happening. If you have any questions I can be reached by contact form on my website.
Hope everyone stays safe- wear a mask if you have to go out, but by all means- STAY HOME if you can!
~Casey
LuckiiArts
Casey Virata
Luckii Arts Studio
West Palm Beach
Florida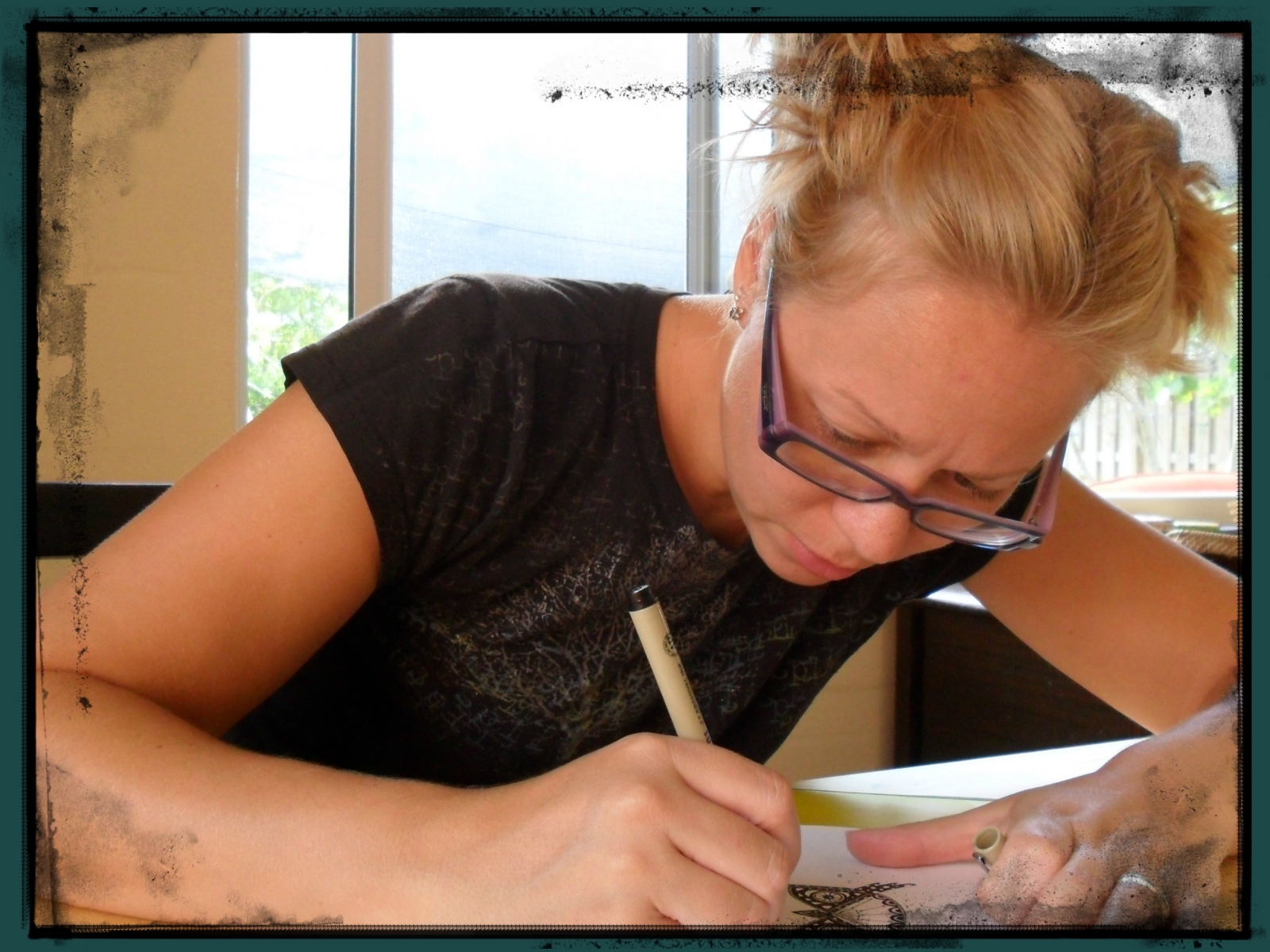 ♦ Welcome to my space ♦
Here is a little bit about me:
My name is Casey Virata.
My shop is named Luckii Arts: pronounced Lucky Eye. So named after my Dad, nicknamed Lucky at the age of 2...and my sister, PHD environmentalist extraordinaire, who speaks with big fancy scientific words that end in 'ii'
I have a wonderful family that I love very much.

I like music of all shapes and sizes.
I love to be outside and feel the sun on my skin.
I think if you take the time to stop and look at the world around you- you can be amazed everyday.
I love to laugh!
I live in beautiful WPB Florida.
I have two great kids and a fabulous backyard where we play with our adopted Catahoula Leopard Dog, Bianca.

I garden, cook various creations from the corners of my pantry, go to the beach, paint, draw and create out of pretty much anything I can recycle.

Thanks for stopping by Luckii Arts!

// elsewhere: Etsy ♦ Society6 ♦ RedBubble ♦ Pinterest ♦ Art-o-mat