About the Artist
LuckiiArts is on vacation through the end of July! If you have placed an order with me recently, no worries, it is being completed and will be shipped out to you as soon as it is complete!
I can still be reached by email for questions!
Have a great summer everyone!
~Casey
Casey Virata
Luckii Arts Studio
West Palm Beach
Florida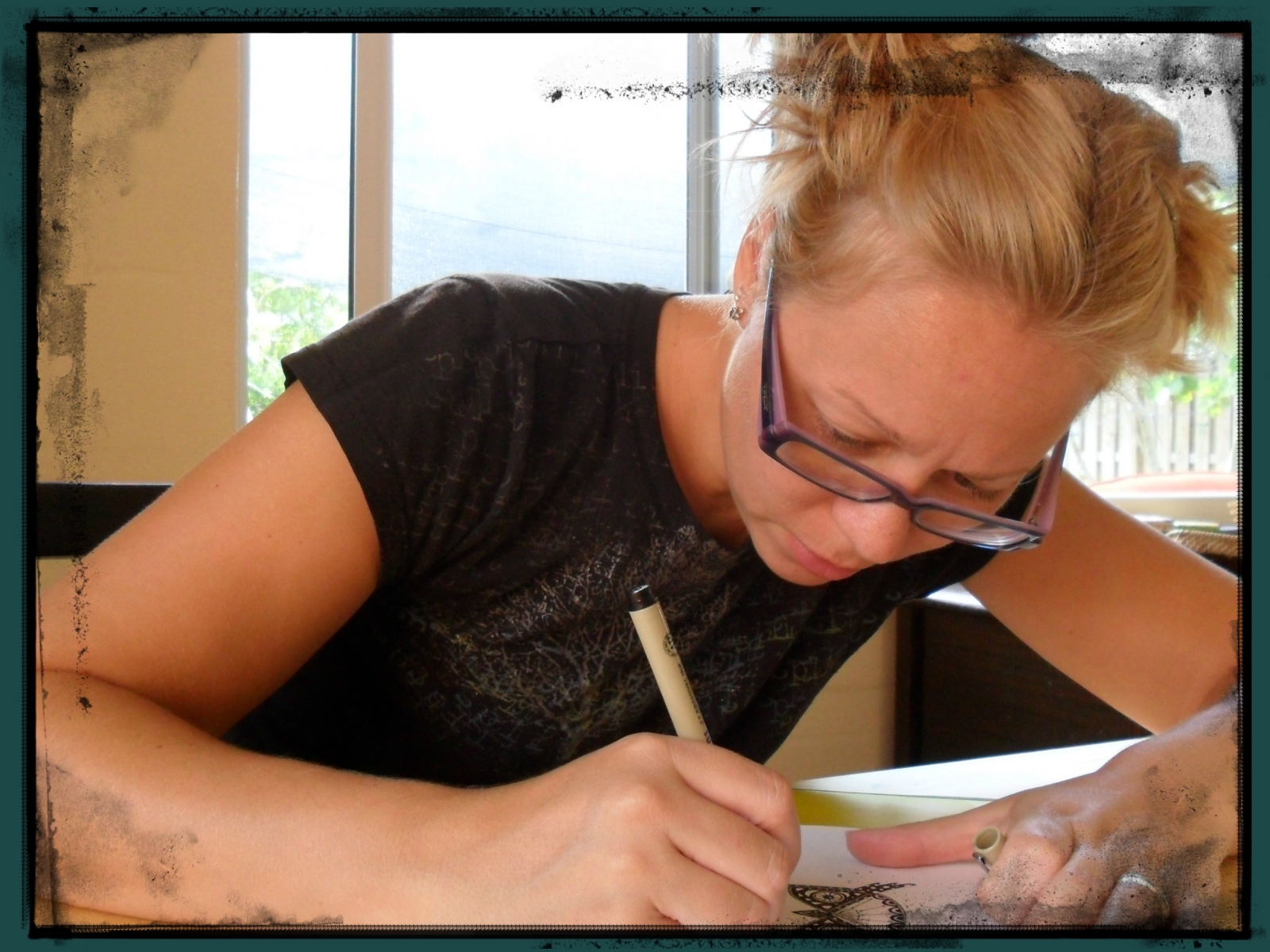 ♦ Welcome to my space ♦
Here is a little bit about me:
My name is Casey Virata.
My shop is named Luckii Arts: pronounced Lucky Eye. So named after my Dad, nicknamed Lucky at the age of 2...and my sister, PHD environmentalist extraordinaire, who speaks with big fancy scientific words that end in 'ii'
I am a stay at home mom and artist.
I have a wonderful family that I love very much.

I like music of all shapes and sizes.
I love to be outside and feel the sun on my skin.
I think if you take the time to stop and look at the world around you- you can be amazed everyday.
I love to laugh!
I live in beautiful WPB Florida.
I have two great kids and a fabulous backyard where we play with our adopted Catahoula Leopard Dog, Bianca.

I garden, cook various creations from the corners of my pantry, go to the beach, paint, draw and create out of pretty much anything I can recycle.

Thanks for stopping by Luckii Arts!

// elsewhere: Etsy ♦ Society6 ♦ RedBubble ♦ Pinterest ♦ Art-o-mat