All finished and ready to ship
Happy Summer!
LuckiiArts is taking a small break to enjoy some summer fun with her family.
The shop will re-open soon. If you have any questions please feel free to email me, though it may take me a day or two to get back with you...unplugging for a bit!
Hope everyone gets a chance to slow down and enjoy the summer too!
~Casey
LuckiiArts
I have completed the warm Spanish tile set to go to Canada! They turned out so bright and should be a nice site in the cold -white winters up north!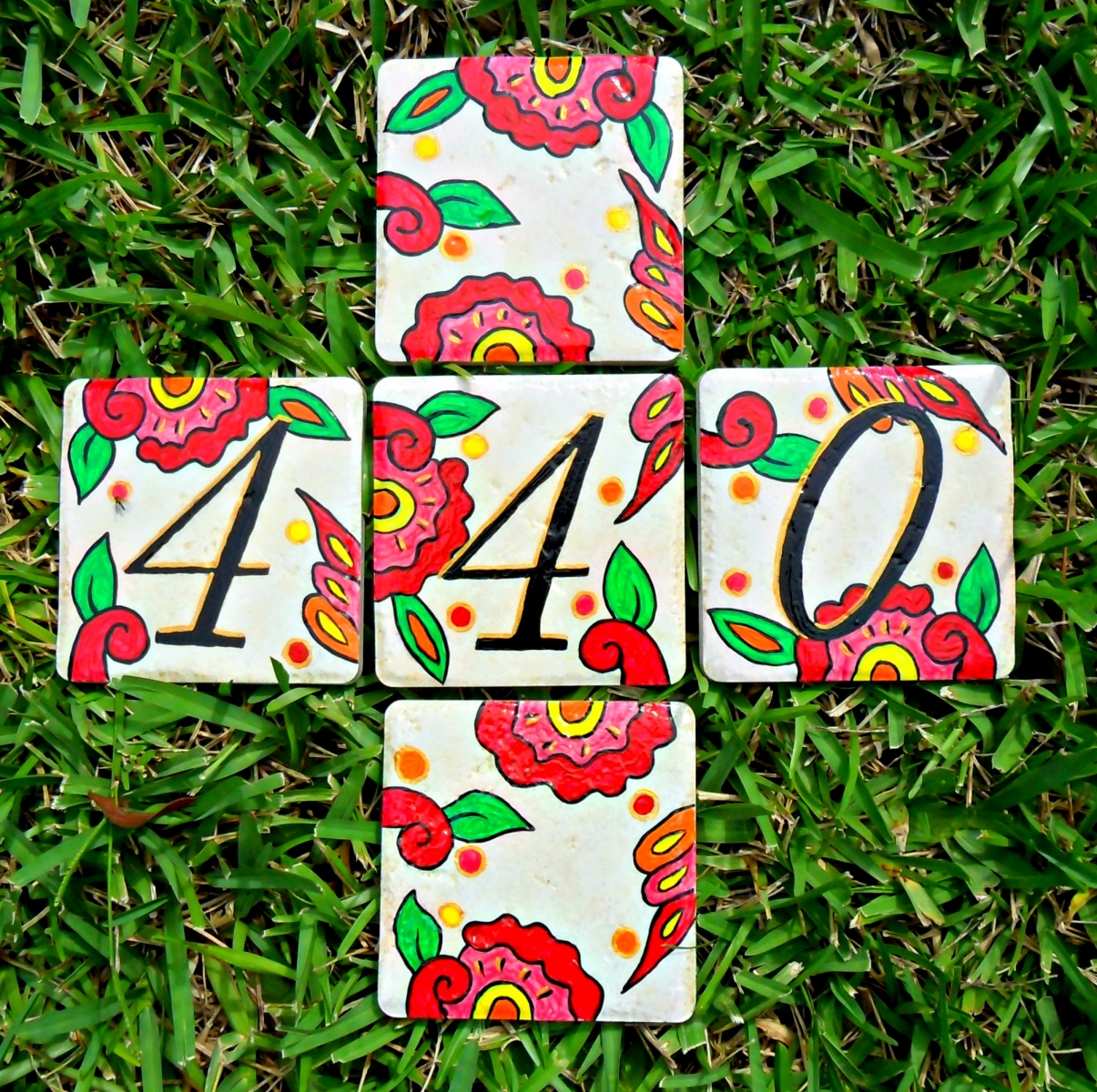 I did two decorative end pieces, as the customers have a frame for 5 tiles from their previous address set...done in all white. This should be a nice change for them!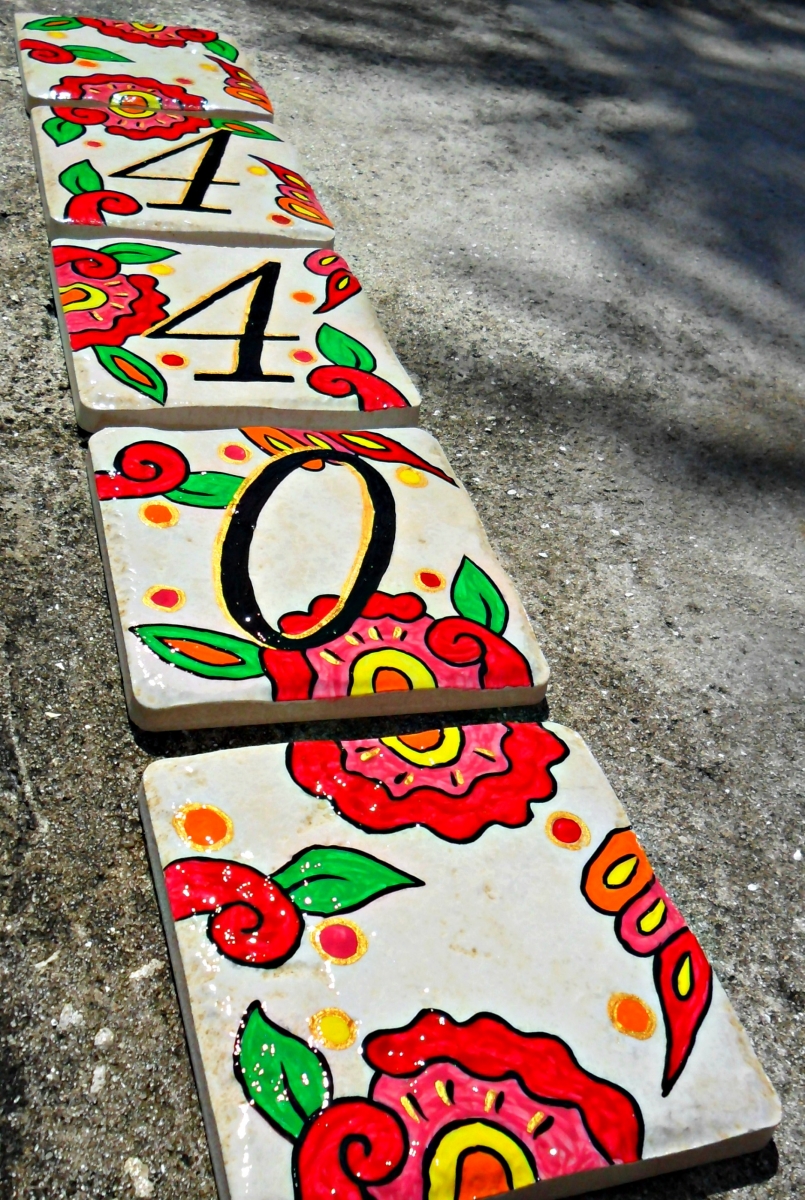 Off to work on the next few orders...some 8 x 8's and a blue/brown combo Mexican tile address!
Happy Friday everyone!