Ruby Red Numbers
LuckiiArts studio is closed for a bit. Our family has been hit with a cancer diagnosis and we are making our way through treatment.
Hopefully all will be well and in recovery soon. Please feel free to email me with any questions and I'll try to get back to you soon!
Take Care
~Casey
LuckiiArts
This is a set I am working on for a couple in Canada. They requested that the tiles be red...and other warm colors- as it gets dreadfully cold and lacking color in the winter. They have a lovely Torii gate painted chinese red...and I think these will look so bright and happy on their fence.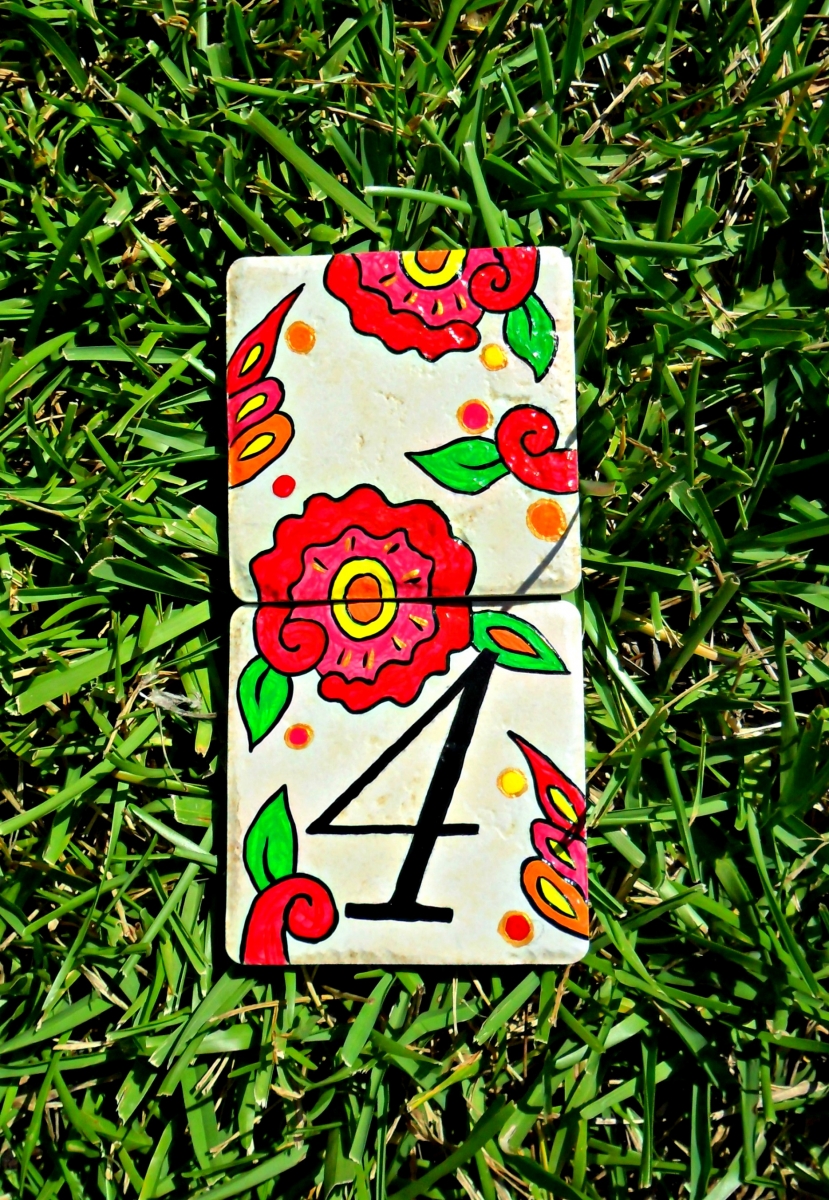 These tiles are just a little color change from the original Spanish tiles I do!