Memory Heart in the making
LuckiiArts studio is closed for a bit. Our family has been hit with a cancer diagnosis and we are making our way through treatment.
Hopefully all will be well and in recovery soon. Please feel free to email me with any questions and I'll try to get back to you soon!
Take Care
~Casey
LuckiiArts
I thought it would be nice to show the process of making one of my Memory Heart Illustrations.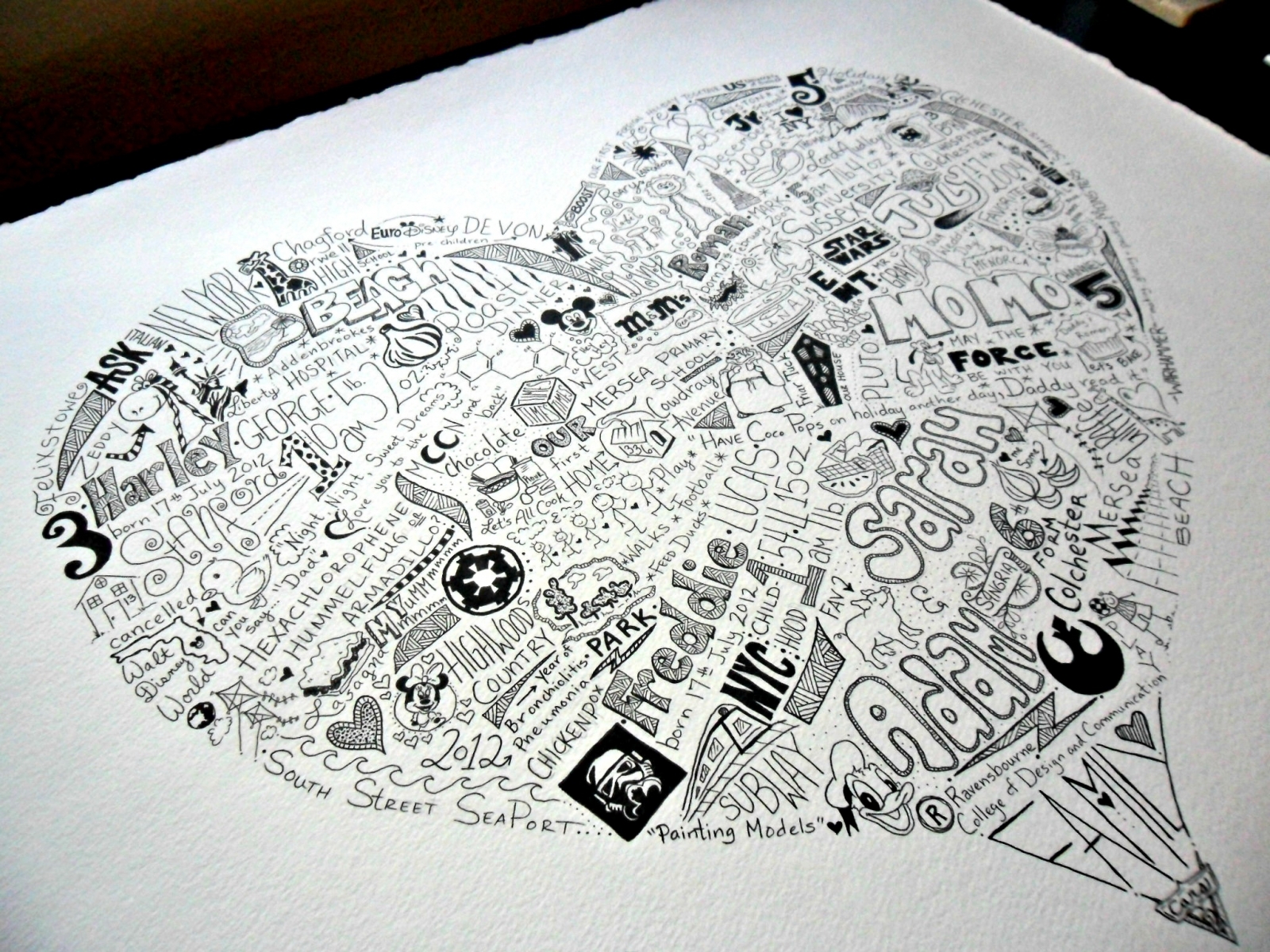 This was just completed for a family in the UK.
First, it requires some work on you, the customers part. I need a list...of everything and anything that means something in your life. That can mean memories, dates, places, vacations of past and to come, plans for the future, favorite foods, music, movies, words that make you feel something special. Usually it takes 3 to 4 pages of "stuff" to do a large heart (11 x 14) This piece was a special request to be 22 x 22...it is HUGE, but turned out lovely!
Here are a few samples of lists: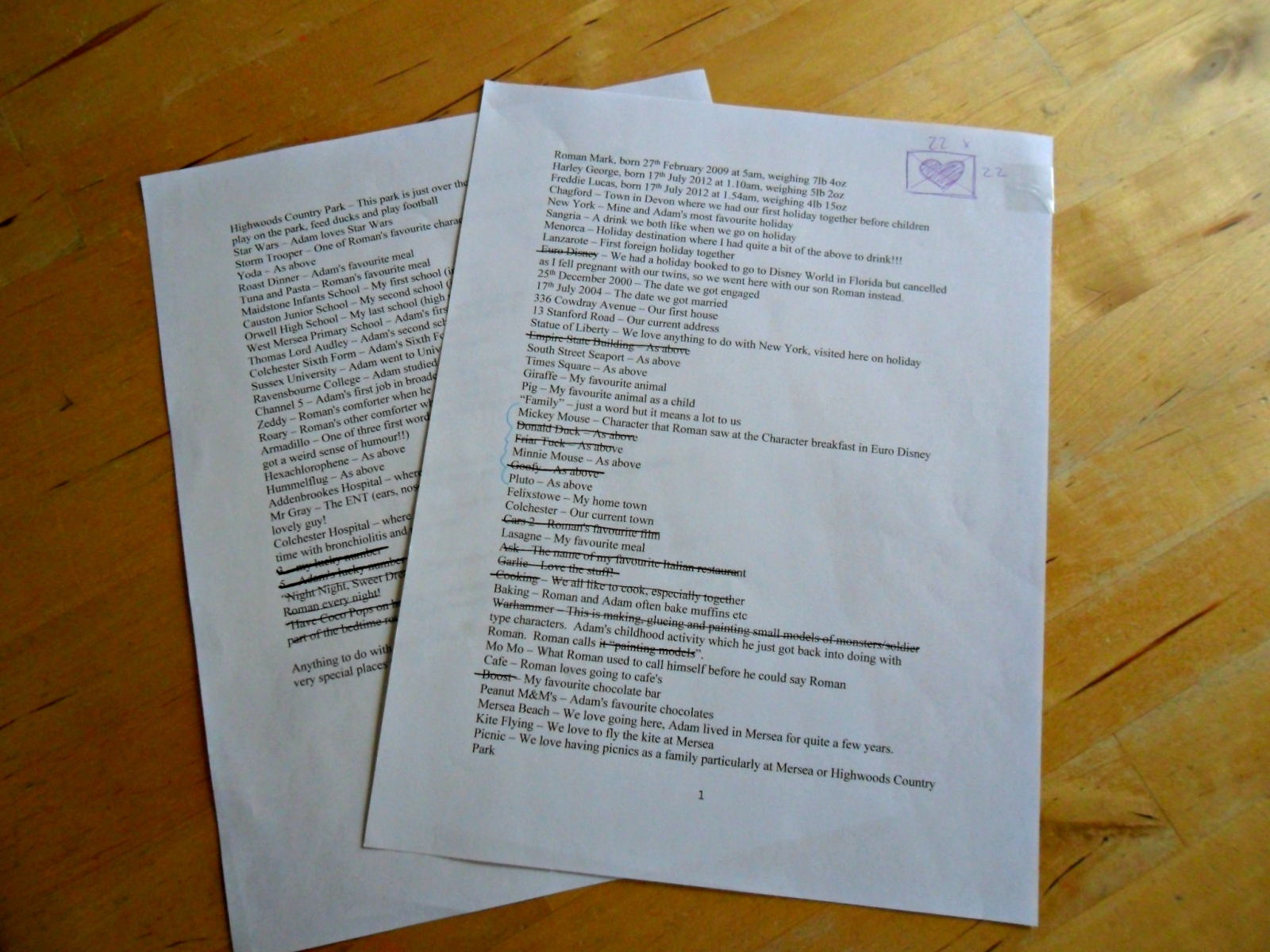 and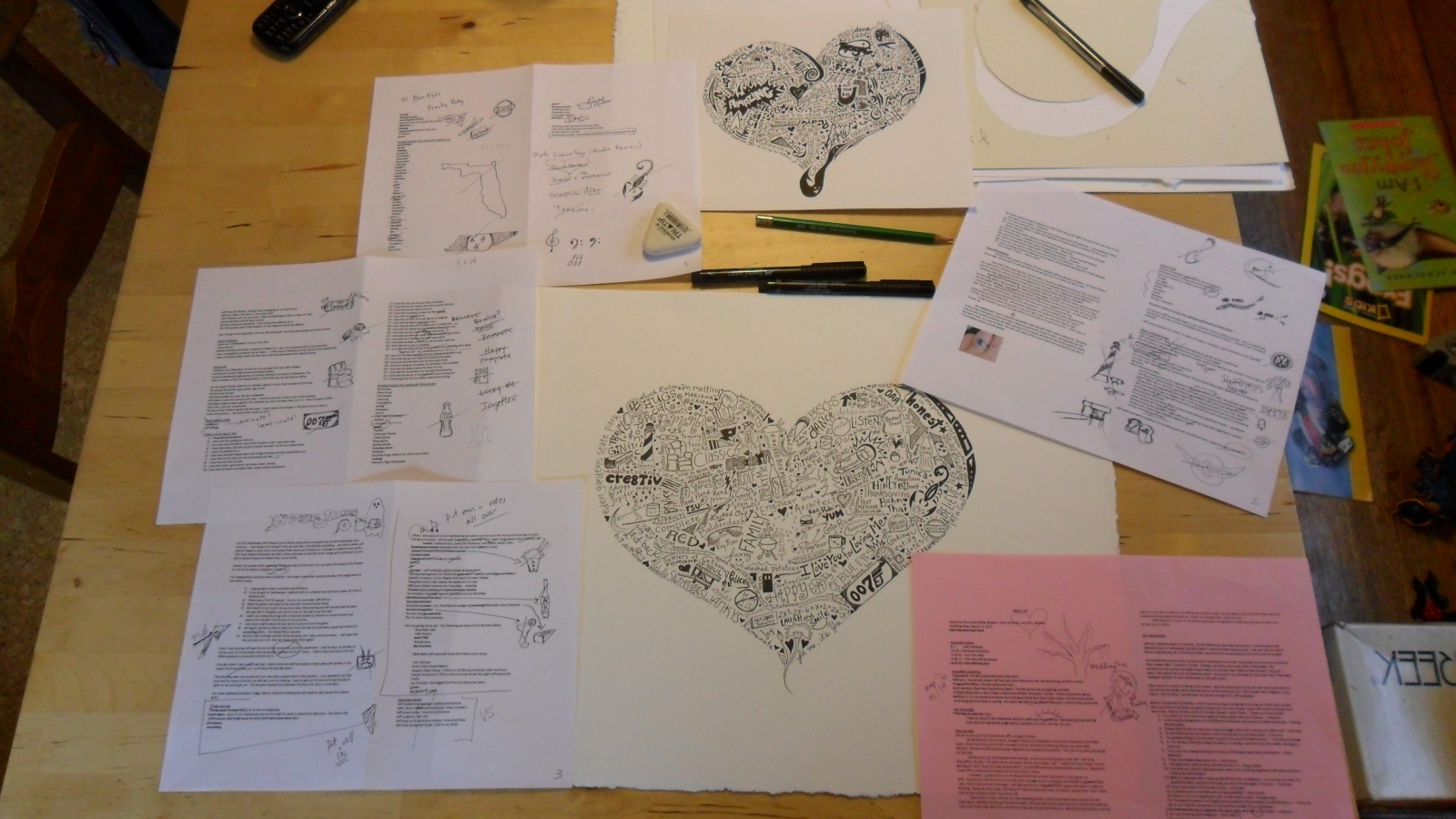 From here I Google everything! I look up images, places of meaning, restaurant signs and logos, and sketch little ideas from the list you send me. It takes a good week to do all of the research. Then I begin the process of building the heart shape using those words and images.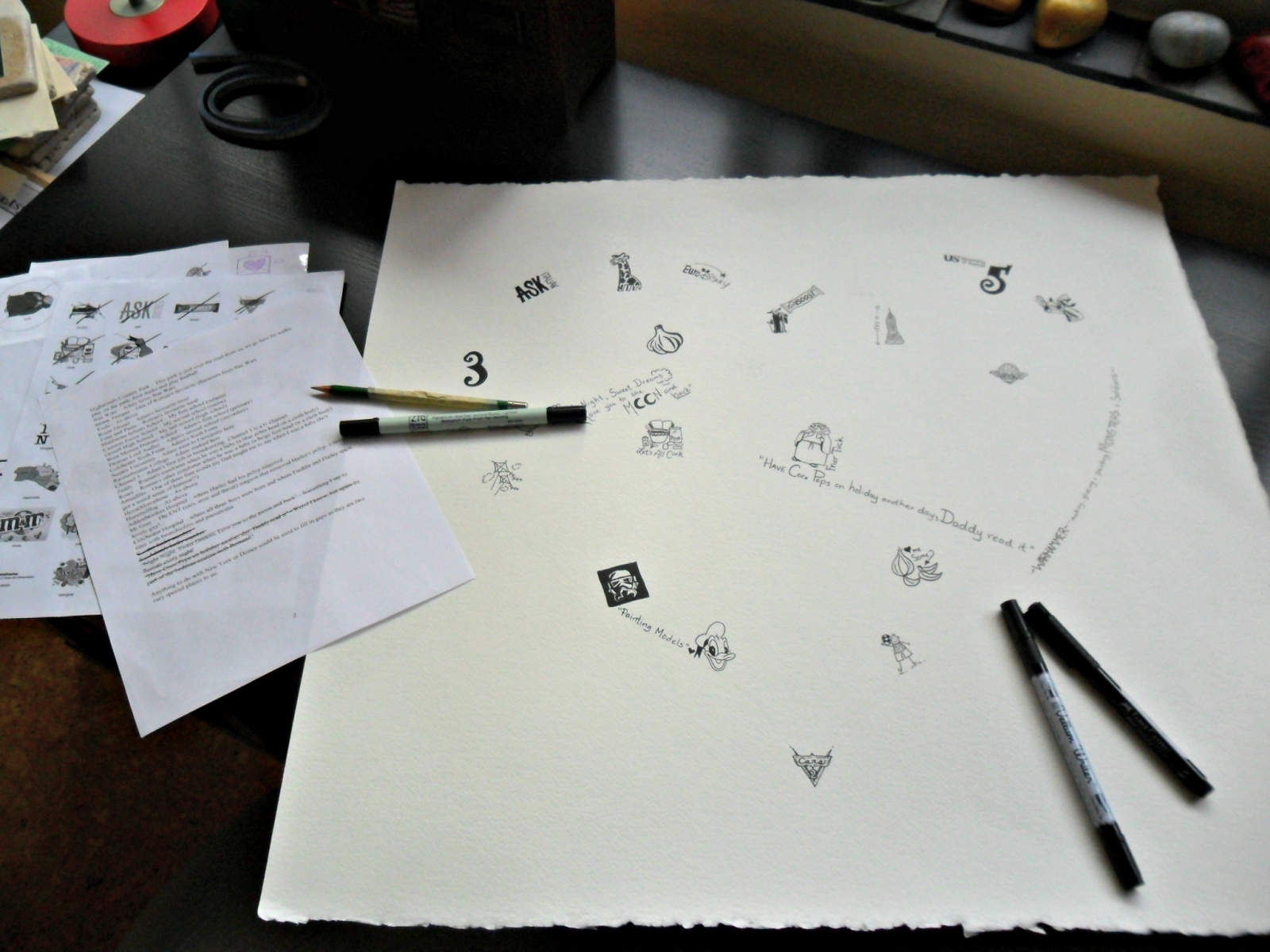 And from there I just fill in, draw, play with shapes and doodles...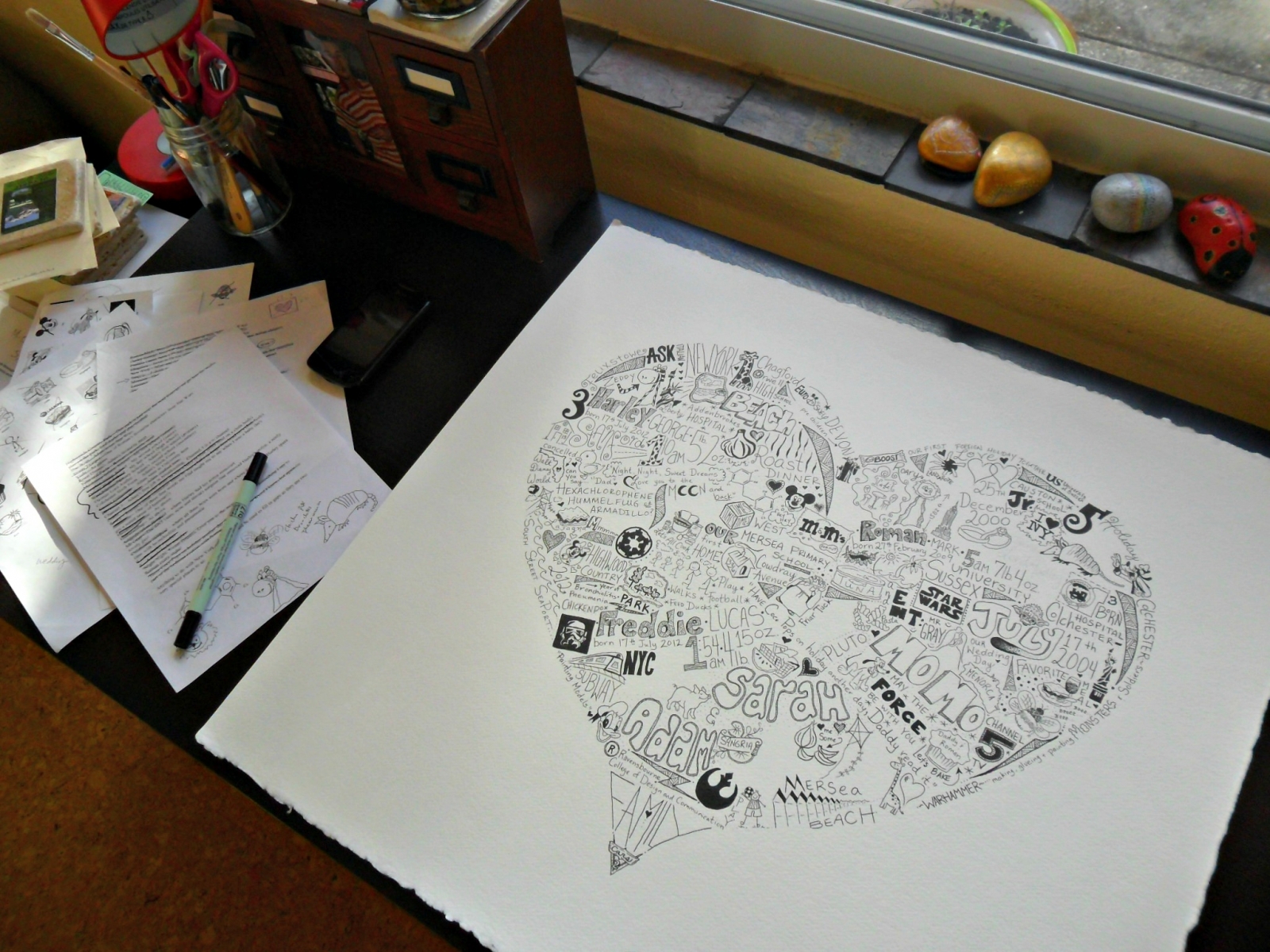 Until the illustration is complete! The entire process takes about 2 weeks. I LOVE doing these. I think it's great to have a piece of art that embodies your life, family, romance...whatever you want to highlight.
Here are a few other Memory Hearts I have done: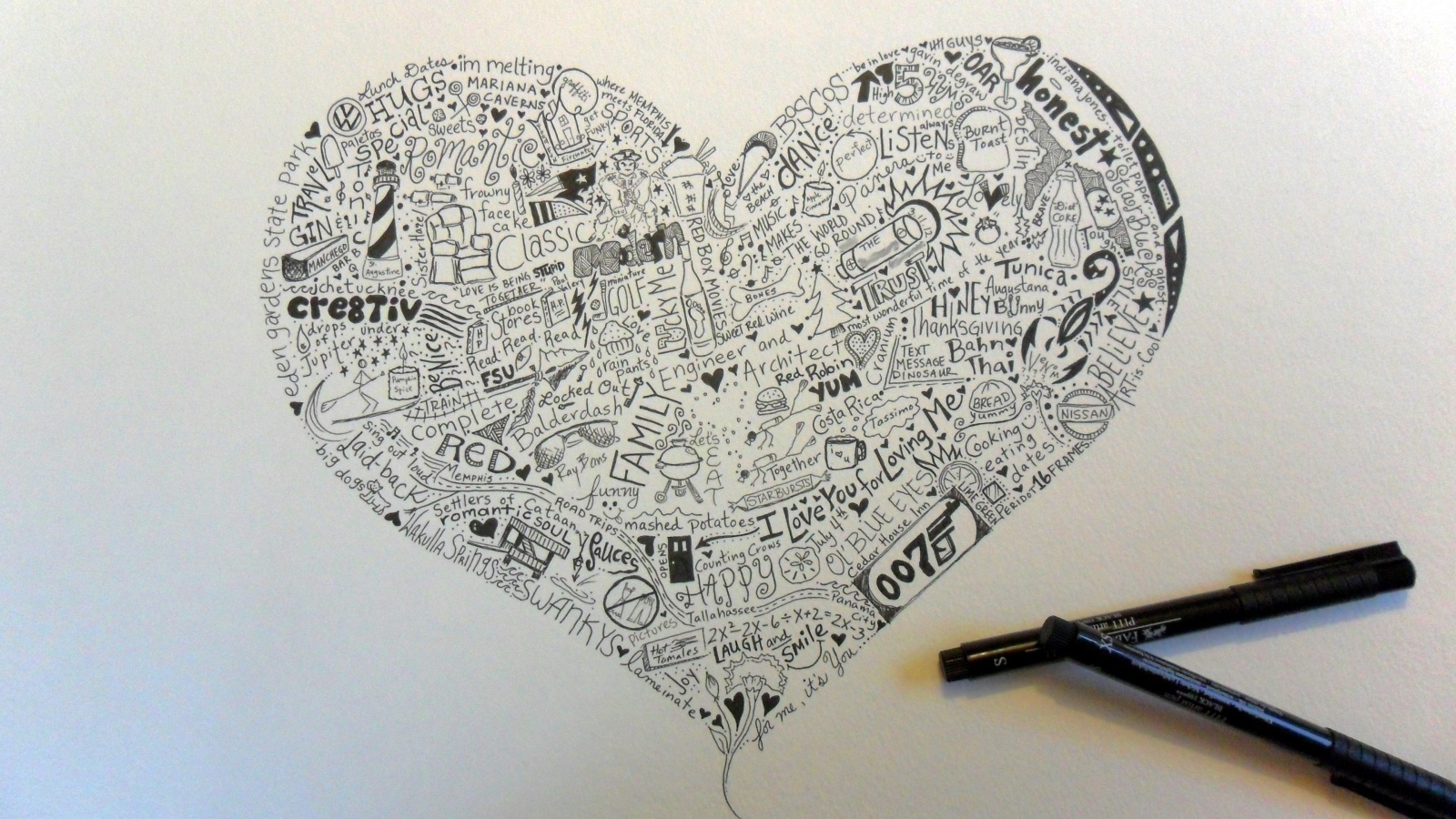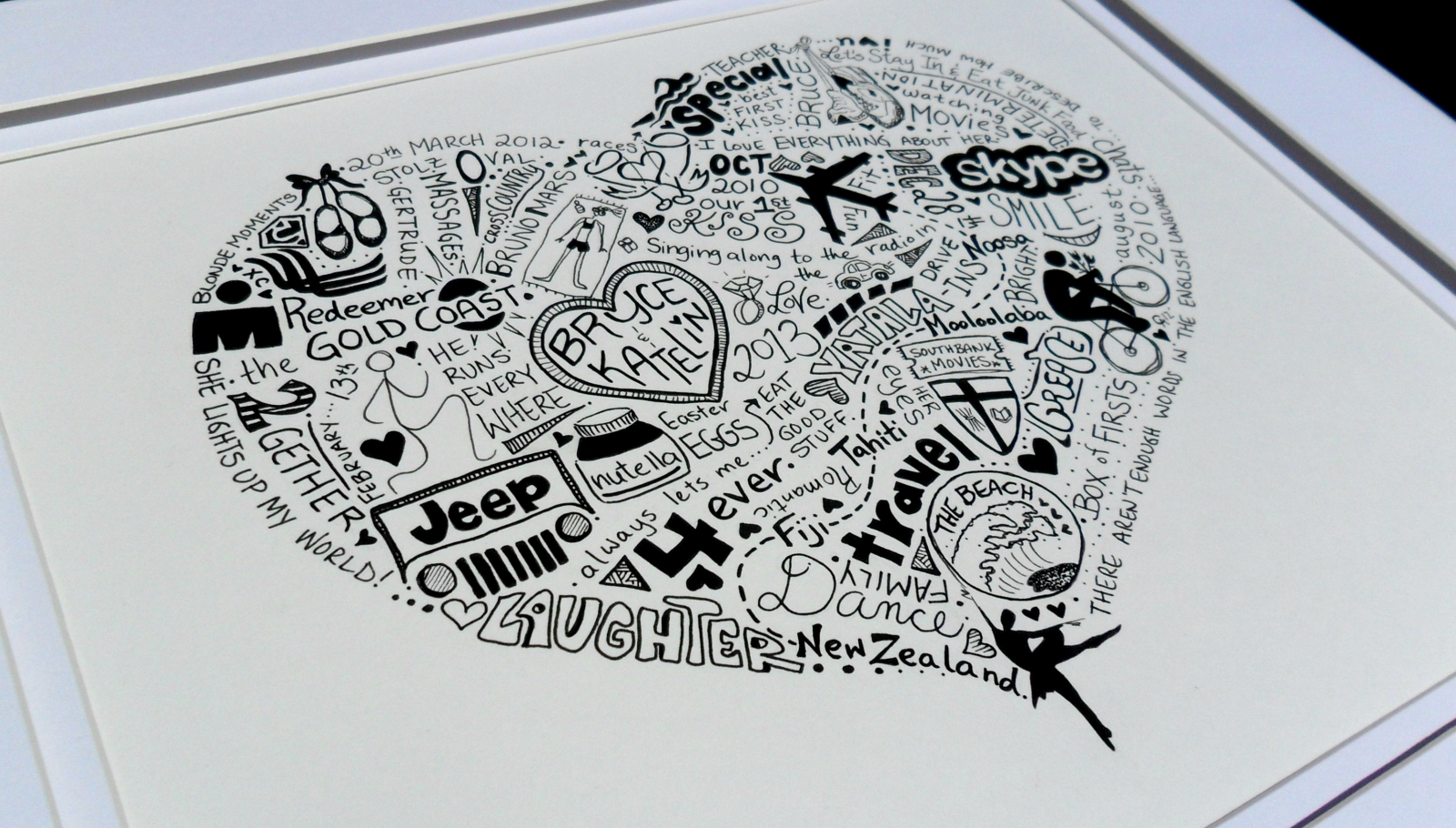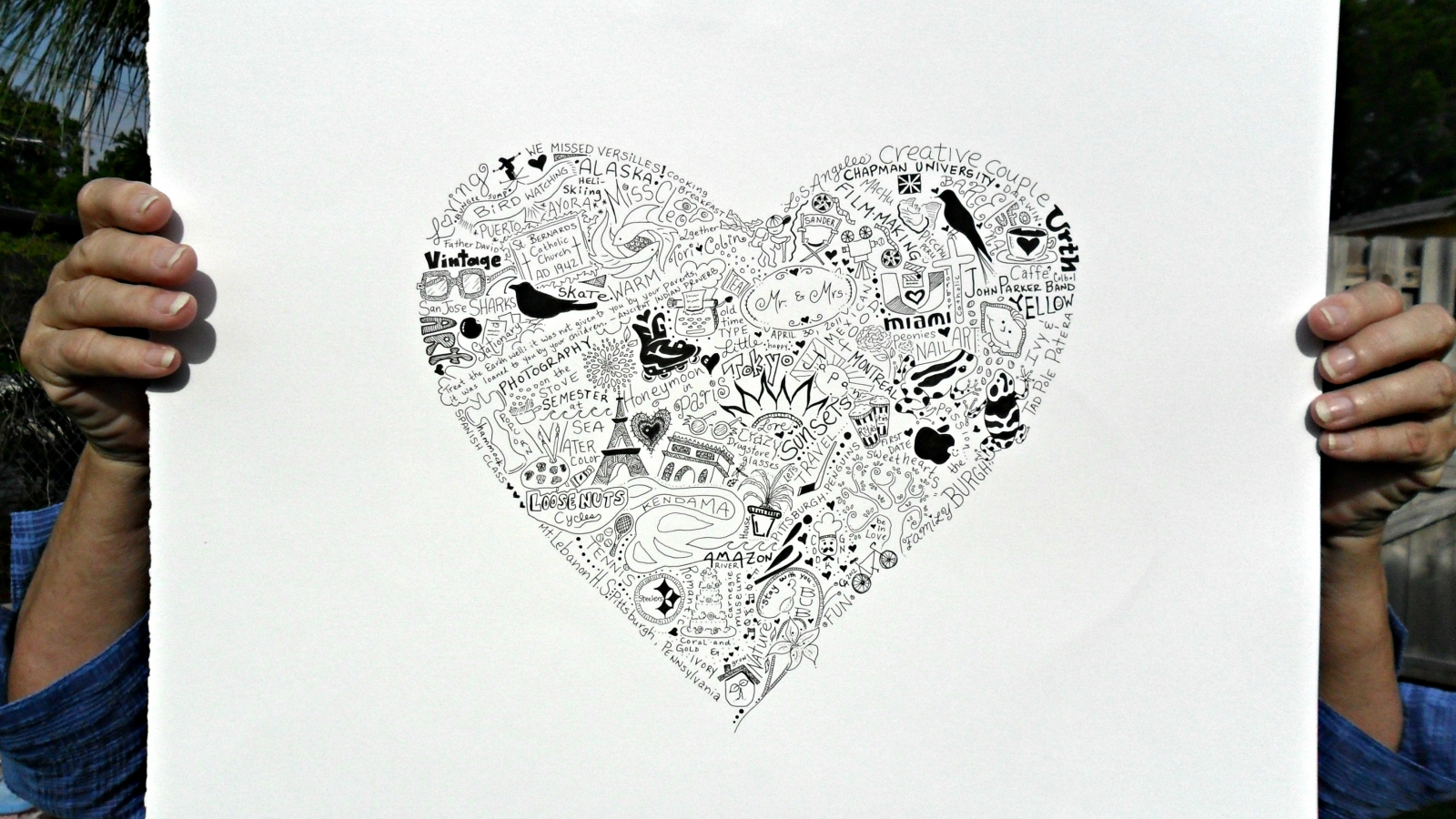 Even did a Happy Birthday piece for a Train Lover:
So that is it! The process of making a Memory Illustration!
Ta-daaa!