Recent Address Tiles
Happy Summer!
LuckiiArts is taking a small break to enjoy some summer fun with her family.
The shop will re-open soon. If you have any questions please feel free to email me, though it may take me a day or two to get back with you...unplugging for a bit!
Hope everyone gets a chance to slow down and enjoy the summer too!
~Casey
LuckiiArts
These are a few address tiles just completed. I love the different styles that people request. I think it is pretty neat that my little tiles are out there jazzing up homes!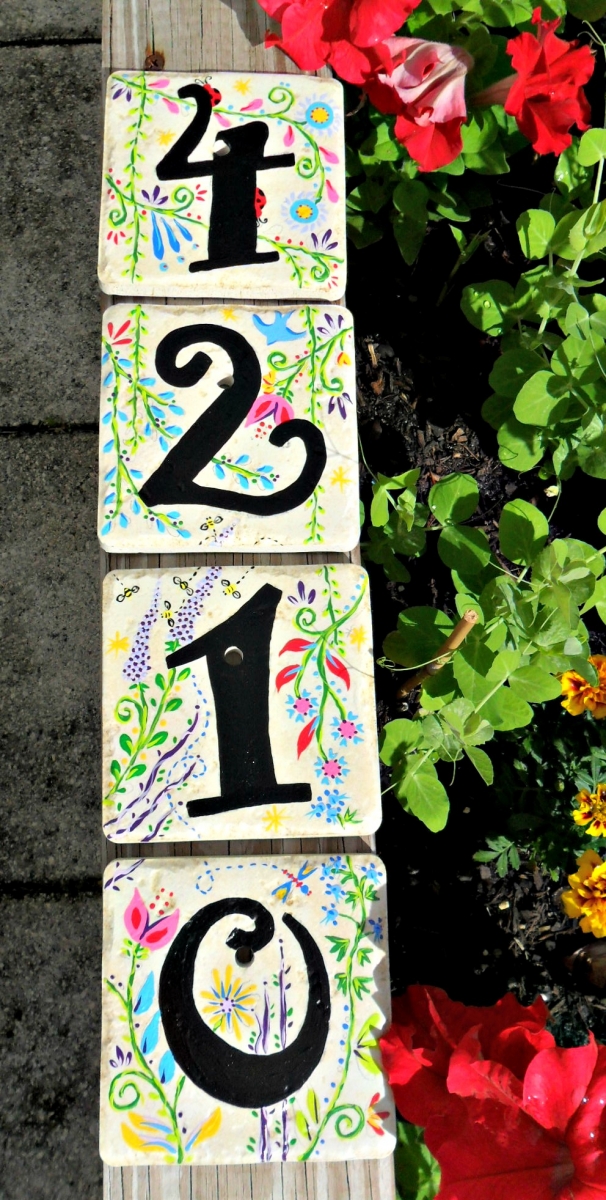 This set of Garden Party Tiles did receive an outline of teal blue. This is the picture I sent the customer before hand -to ask what color outline they'd like.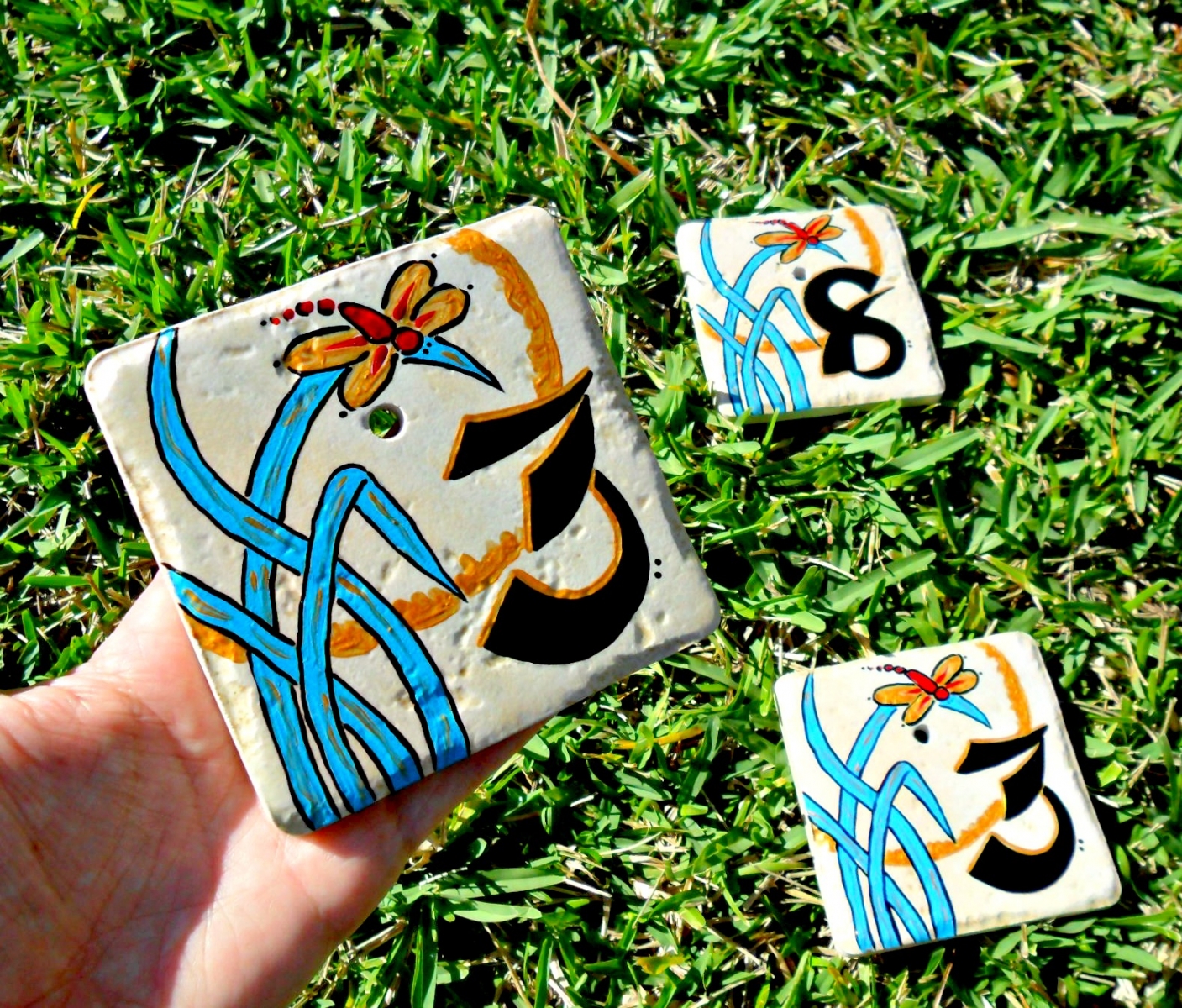 These were for an Asian themed home with blue trim and door.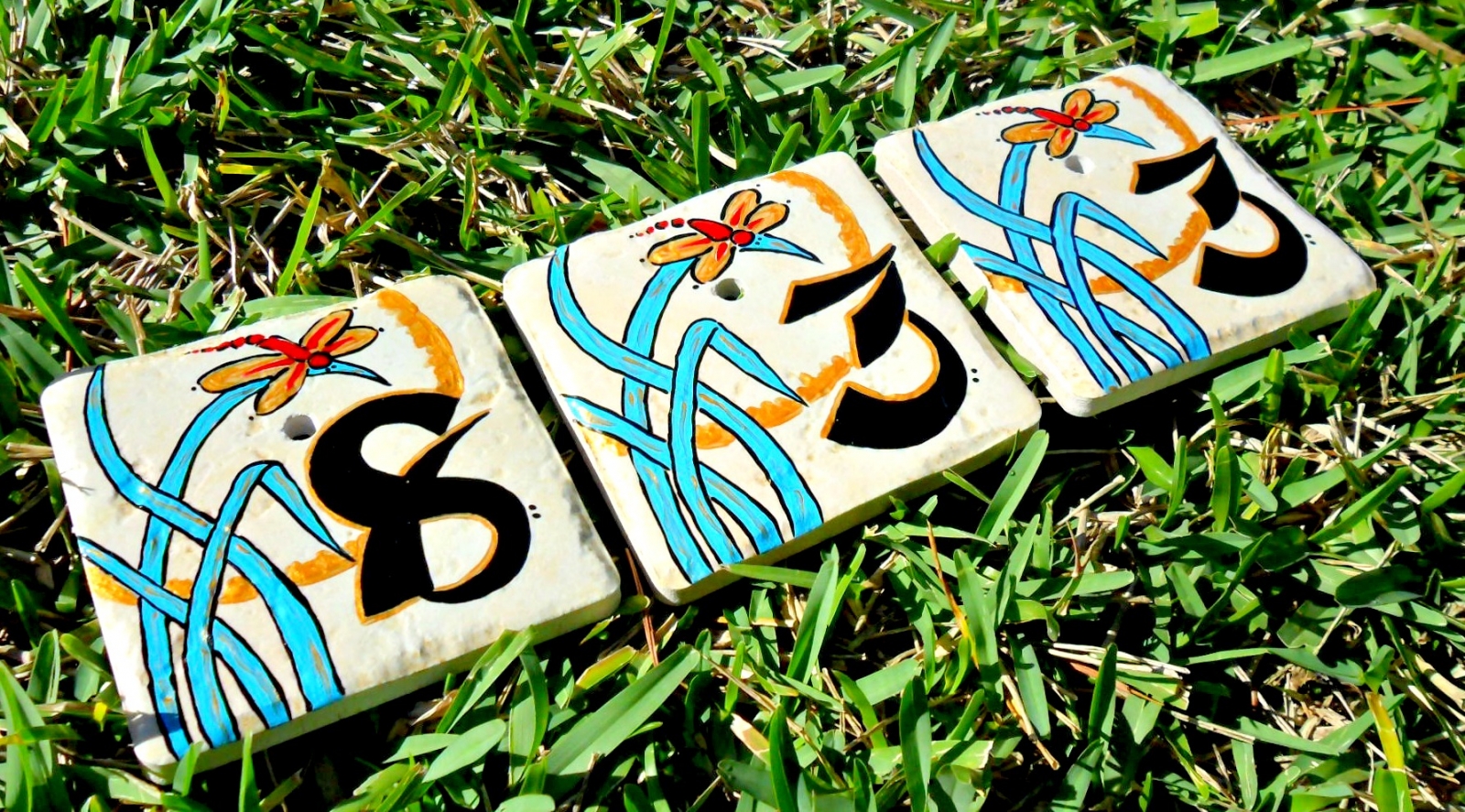 Lastly, a Key West theme. ;) Love these colors!!!