Recent Address Tiles
LuckiiArts studio is closed for a bit. Our family has been hit with a cancer diagnosis and we are making our way through treatment.
Hopefully all will be well and in recovery soon. Please feel free to email me with any questions and I'll try to get back to you soon!
Take Care
~Casey
LuckiiArts
These are a few address tiles just completed. I love the different styles that people request. I think it is pretty neat that my little tiles are out there jazzing up homes!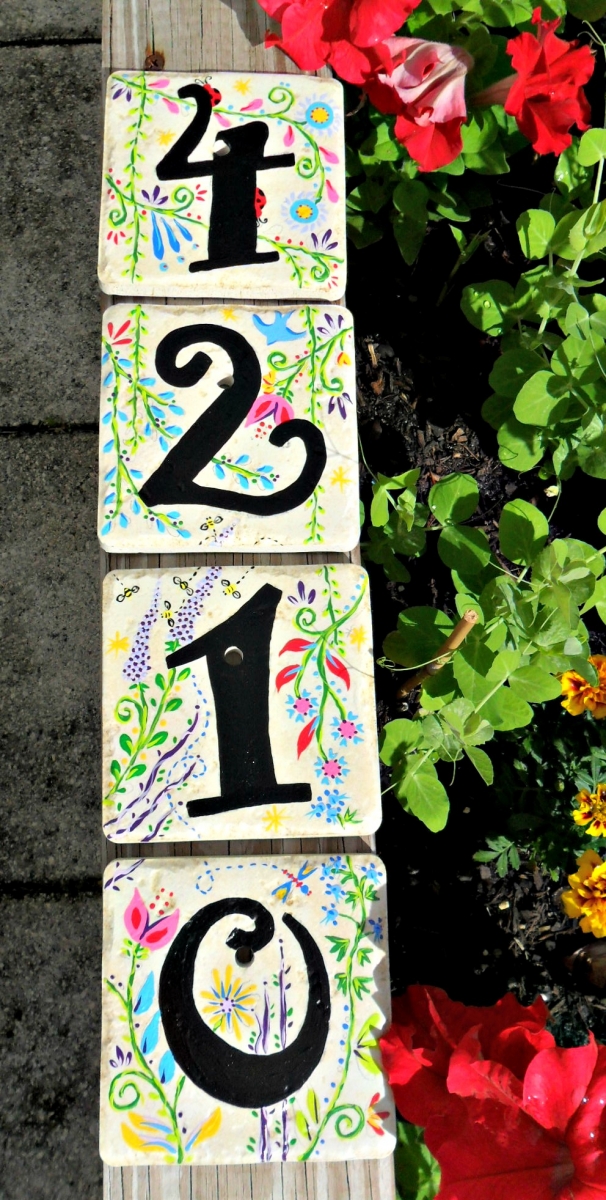 This set of Garden Party Tiles did receive an outline of teal blue. This is the picture I sent the customer before hand -to ask what color outline they'd like.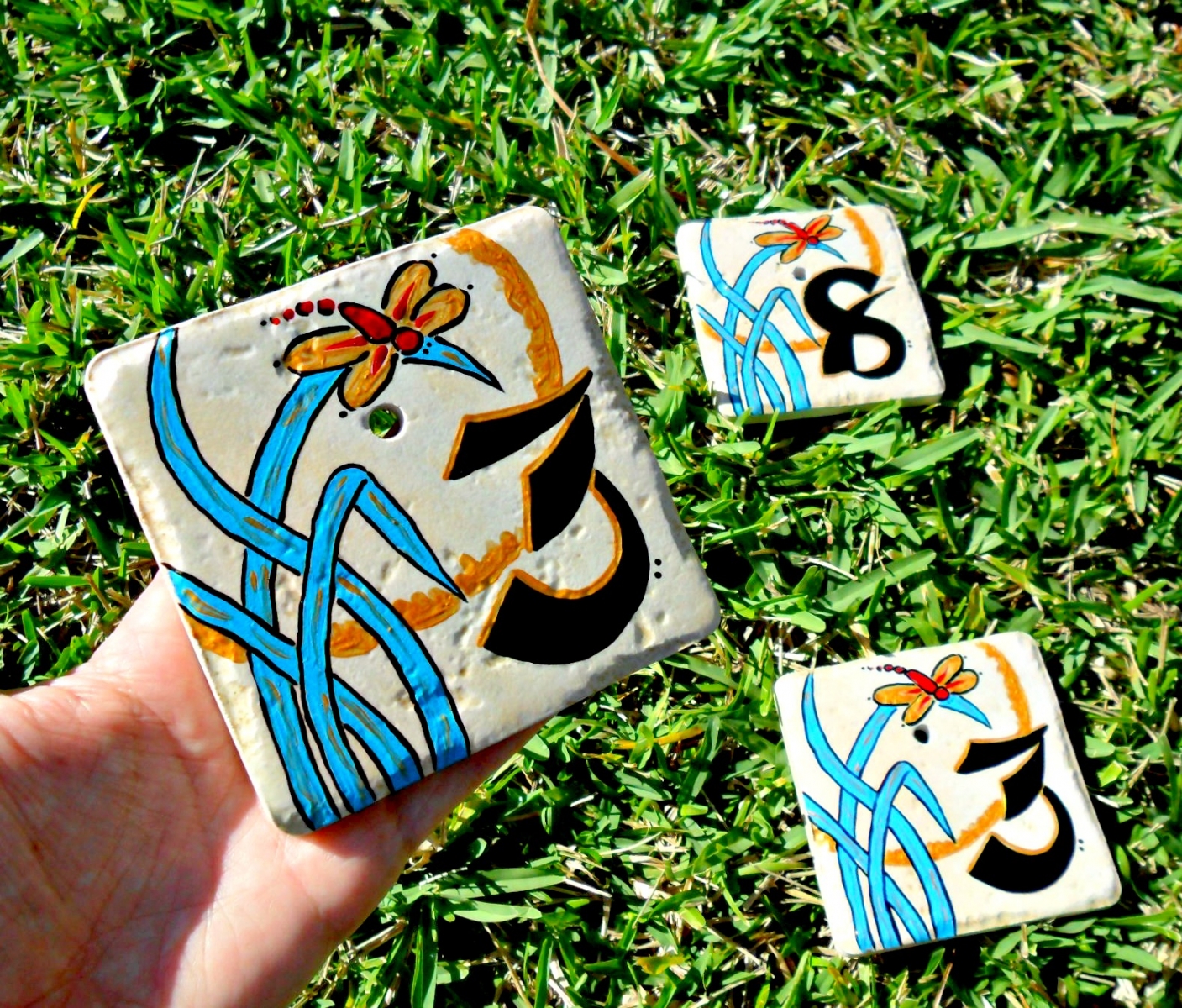 These were for an Asian themed home with blue trim and door.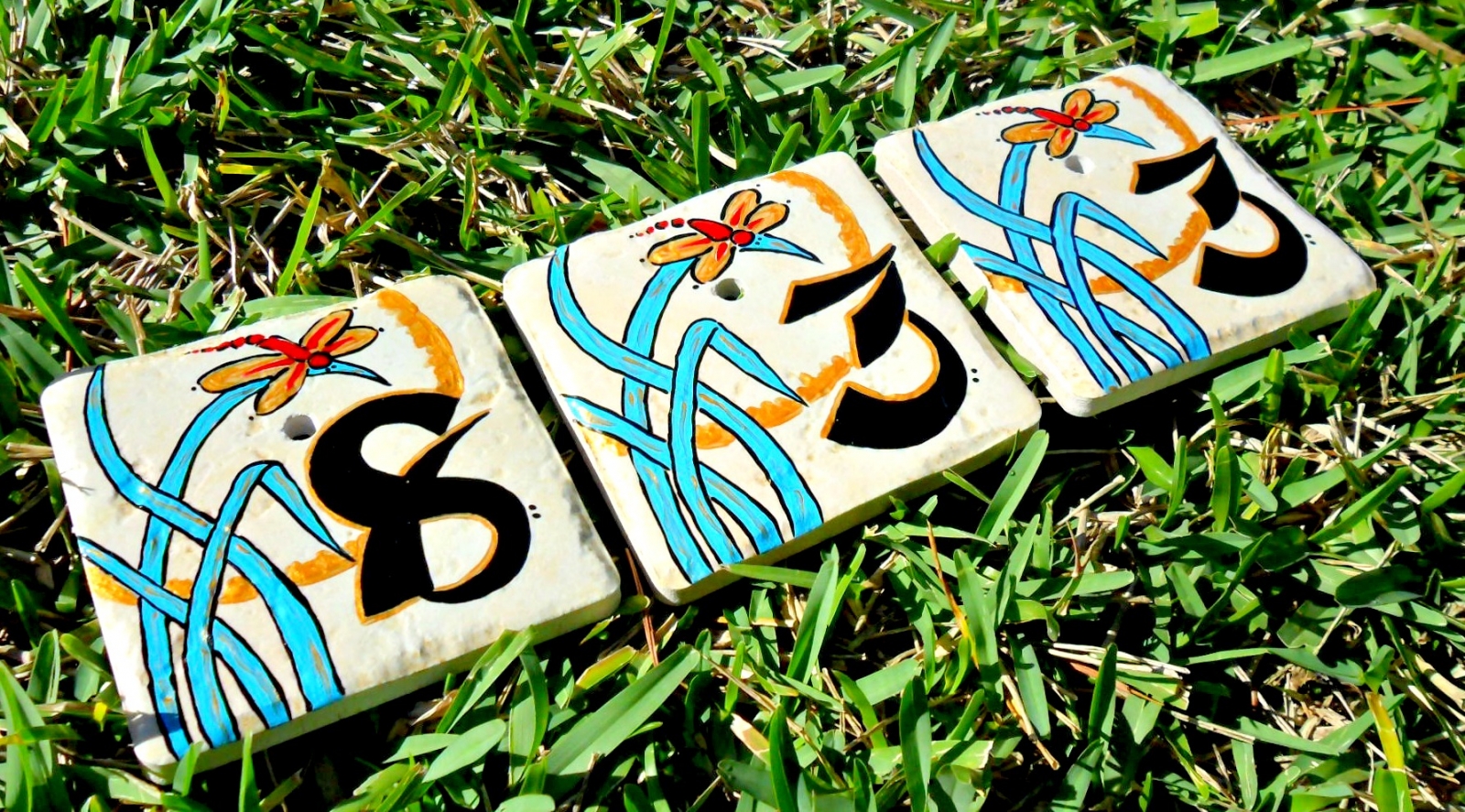 Lastly, a Key West theme. ;) Love these colors!!!